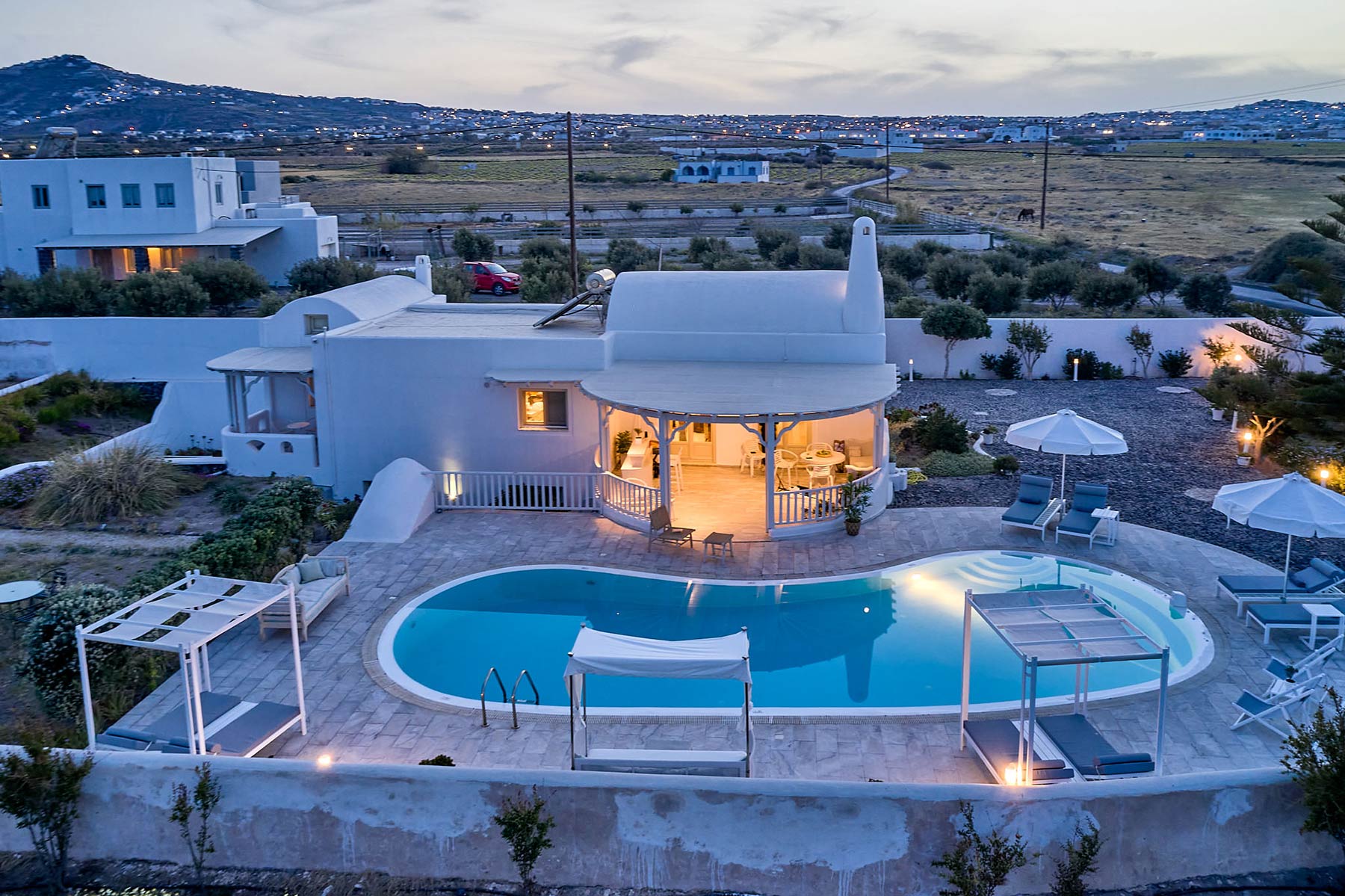 La Maison Villa Health & Safety Measures
Dear guests,
We would like to assure you that your health is our top priority and that we are taking all appropriate measures to protect our guests and staff. Every member of our staff has been fully trained in all our new operating protocols. La Maison Villa is thoroughly cleaned and disinfected after each check-out, using certified cleaning and sanitizing products.
We are closely monitoring all the latest guidelines and regulations by the W.H.O. and local authorities, and we fully comply with the following measures to protect our guests and staff:

- An appointed representative is in charge of ensuring that all health and safety measures determined by the government's orders are implemented.

- We provide each member of our staff with sufficient personal protection measures.

- Hand sanitizers are available in the villa.

- Medical Kits (single-use facemasks and gloves, hand sanitizers, long-sleeved robe) are provided in the villa.

- The villa is disinfected with a steam cleaner and certified cleaning products prior to your arrival, whereas linen, towels and remote controls are placed in single-use plastic bags after cleaning.

- The pool is monitored for quality of water regularly.

- We are in direct contact with health authorities, in case of a suspected COVID-19 case.

- For the purpose of protecting public health, it is mandatory to keep record of all the guests and staff that have stayed in La Maison Villa (name, nationality, date of arrival and departure, contact details i.e. home address, phone number, email address), to ensure communication with possible contacts of a later confirmed Covid-19 case. 
GUEST INFORMATION: 
- Our new check-out time is at 11:00 and check-in at 15:00, to ensure adequate ventilation of the villa, as well as extensive cleaning and sanitization of the premises.

- Before your arrival, you will receive a form to fill in with your personal details (name, passport number, phone number, country, nationality), so when you arrive you will just come in contact with your villa key.

- La Maison Villa has a private entrance and private outdoor space, to minimize contact with other guests.

- Outside visitors are not permitted throughout your stay.

- Guests are kindly requested to wash their hands regularly with soap and water.

- Should you feel unwell during your stay, you are requested to contact our staff by text message for advice on your next steps. 

We look forward to welcoming you to La Maison Villa for an unforgettable summer holiday in Santorini.

For any additional information regarding our health and safety measures, please don't hesitate to contact us.