The island of Santorini
Santorini is known worldwide for its unique and romantic scenery which attracts many visitors, especially couples, who want to live a distinctive and memorable experience. The island of Santorini, raised from the ashes of the volcano, and for many, the very location of the mythical Atlantis, is the perfect setting for you to relax while discovering all the secrets of the most unique Greek island. Whether you are visiting Santorini for the first time or not, let the dedicated staff of La Maison Villa suggest and help you organize the activities which will allow you to discover the inner beauty of Santorini.
Santorini was shaped by a massive volcanic eruption that took place around 1500 BC. The eruption was followed by virulent earthquakes and huge tidal waves that destroyed Thera, as Santorini was called at the time, and the surrounding islands. The local Bronze Age settlements that were covered in ash and lava were revealed thousands of years later, fascinating archaeologists and travellers to the present day. Are you ready to be caught under the spell of local history and legends?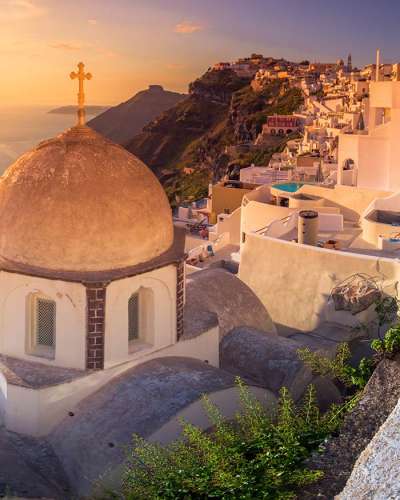 Invest on a tailor-made island tour and get ready to explore the ancient cities of Santorini, Akrotiri and Ancient Thira, enjoy the breathtaking views from the top of the medieval Kasteli of Pyrgos or the lighthouse of Akrotiri and to admire the ingenious architecture of the old fortresses of Emporio and Akrotiri.Walk up to the old observatory of Skaros rock with the impressive caldera view and wander around the picturesque alleys of Oia before ending at the castle of Oia to view the world-famous sunset.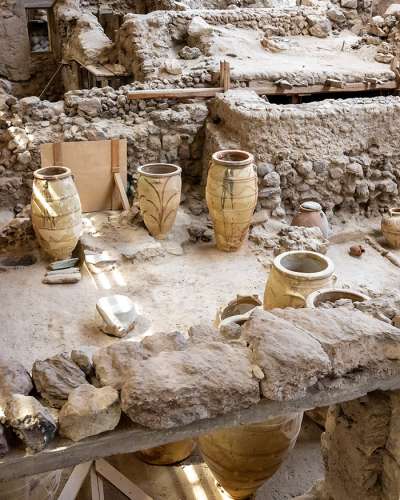 Santorini's beaches are a paradise for beach-goers in search of mystery and wildness. For vibrant beach life with an array of options for entertainment and water sports, Kamari, Perissa and Perivolos are a must, while families will certainly love taking a swim into the beautiful waters of Monolithos.